Fda withdrawn Proxyphene from US market
The Whistleblower Case
Medical Crisis in Haiti
Drug warnings in the news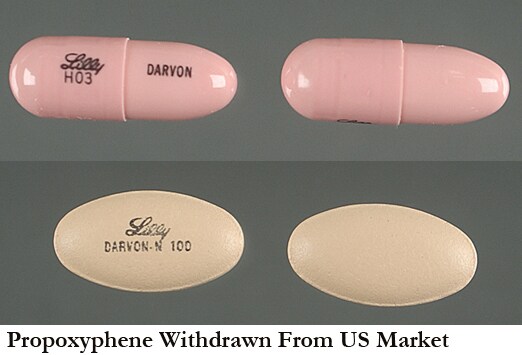 Fda withdrawn Proxyphene from US market
In November, the US Food and Drug Administration (FDA)
pulled propoxyphene
, sold under the brand names
Darvon and Darvocet
by Xanodyne Pharmaceuticals, from the US market. The decision also affected generic manufacturers and the makers of propoxyphene-containing products. New clinical data showed that the drug puts patients at risk for potentially serious or even fatal heart rhythm abnormalities. An estimated 10 million patients have used these products.
The Whistleblower Case
Two nurses reported Rolando Arafiles Jr, MD, at Winkler County Memorial Hospital in Kermit, Texas, to the Texas Medical Board for low quality of care. As it turned out, Dr. Arafiles was friends with the local sheriff, who arrested Anne Mitchell, RN, and Vickilyn Galle, RN, for misuse of official information — a third-degree felony. Prosecutors dropped charges against Galle, and a jury quickly acquitted Mitchell, but the hospital fired both of them. Subsequently the
medical board charged Dr. Arafiles
with 9 instances of substandard care. The nurses sued Dr. Arafiles and the hospital in federal court for, among other things, violating their freedom of speech, but dropped the suit after the defendants agreed to pay them $750,000 as part of a settlement.
Medical Crisis in Haiti
When an earthquake devastated Haiti on January 12, thousands of physicians and other healthcare professionals started
packing their black bags
and booking airplane tickets. Experts at a webinar held by the American Medical Association
warned against a rush
, pointing out that volunteers without the proper preparation could hinder relief efforts. During the next 10 days, however, the need for specialists in emergency medicine, orthopaedic surgery, and neurology became increasingly clear. By the end of the month,
more than 600 relief organizations
were working in Haiti, and the American Medical Association
established a physician registry
for volunteers.
Drug warnings in the news
Drug warnings dominated the news in 2010. The most popular news of the year among drug warnings was a repeat FDA warning that off-label use of
quinine for leg cramps
may result in serious and life-threatening hematologic adverse effects.
long-acting beta agonists
by themselves; that the 80-mg dose of simvastatin is associated with an increased risk for myopathy, including rhabdomyolysis; opioid tramadol is linked to increased suicide risk;
bisphosphonates
used to treat osteoporosis have a possible increased risk for atypical femur fractures;
rosiglitazone
was allowed to remain available under a stringent restricted-access program, despite adverse cardiovascular effects; and
tigecycline
was linked to an increased risk for death in patients with certain severe infections.